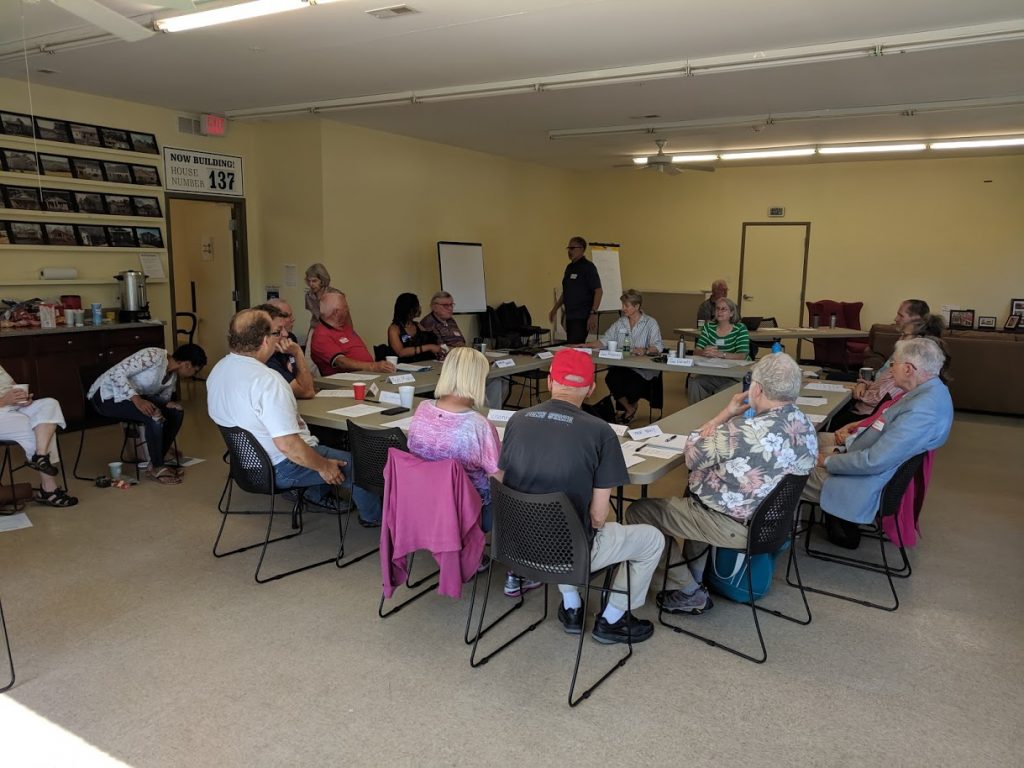 I have been a facilitator for many years now and have been particularly interested in conversations that help bridge the political divide. I have attended several annual meetings organized by the National Council of Dialogue and Deliberation and there are more and more groups rising to try and address ways to bridge the political divide.
I have been working with a small group of politically diverse women for six years now. We meet once a month over lunch. We have various projects, including talking to the North Carolina legislature and how to end gerrymandering. The legislators were impressed when we came in as nonpartisan group with representatives from both sides.  I  realized for a while now that we have a lot of untapped power available if we could create groups that bridge the divide and make demands from a unified space.
So I was very interested to hear about the work that Better Angels is doing. I took a half day workshop in Durham in 2018 and was eager to see what the full-day workshop would be like because the half-day seemed to short. So I signed up for the full-day workshop in Pittsboro and then attended it on May 18th with about twelve other Red and Blue participants. (Click here for the previous blog post about this workshop).
Differences between the Half-Day and the Full-Day Workshops 
The half-day workshop seemed too short to really establish strong relationships or even examine similarities and differences very deeply. On the Better Angels website they recommend a full day over a half day experience and now I can see why. Continue Reading