During the Fall of 2017 I had the opportunity to spend the semester in Washington DC with 16 Wake Forest students.  I taught two political science courses on law and policy, and the students interned four days a week with various governmental and non-governmental organizations.
In an earlier post I wrote about the potential for internships to provide important civic lessons as well as providing the development of professional skills and experience. Two of the students worked for Councilwoman Mary Cheh on the DC Council,  giving them the unique opportunity to experience local government in the unusual context of the national capital.  I asked Abigail McLean (pictured above) one of those students, to reflect on her experience.  Abigail, who will graduate in May, was recently hired by Councilwoman Cheh's office to serve on her staff.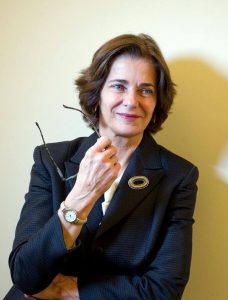 What interested you about this particular internship opportunity?
Abigail: The year before my internship at the D.C. Council, I interned for a congressional office on Capitol Hill. I really enjoyed this experience, but one of the things that frustrated me was the speed at which legislation moved. I could spend several days working on a project, only to never see or hear anything about it again because it simply takes so long to move legislation through. Since the D.C. Council is a smaller governing body in charge of a much smaller jurisdiction, I knew that I could contribute more to the legislative process and experience more firsthand.