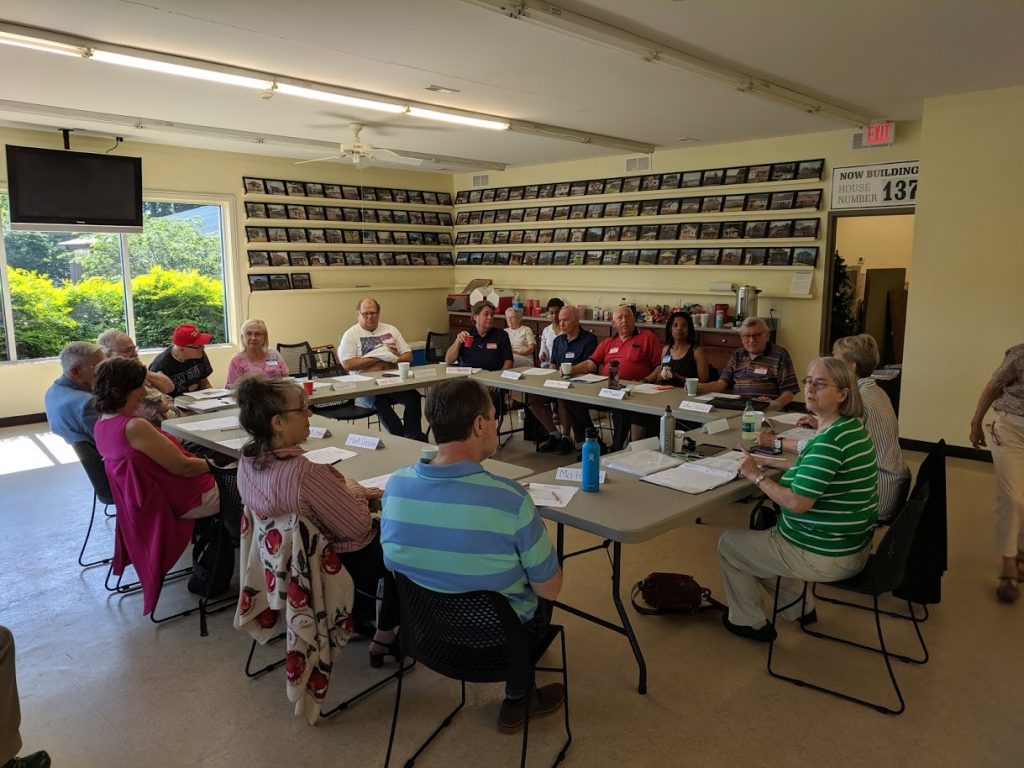 Why would about 15 citizens devote a Saturday to talking about political values when they know there are deep disagreements with half the people around the table? Because they want to explore and address negative stereotypes, practice respectful conversation and seek to understand more than to persuade.
Although community engagement often stays away from hot national political topics, we are glad to share this effort at local-level de-polarization.
The nonprofit group Better Angels has been organizing such dialogues across the U.S. since 2016. There were similar gatherings in 2018 in the Research Triangle (Chapel Hill, Durham, and Raleigh), the Triad, Western NC, and the Gastonia/Charlotte area. A Raleigh dialogue was held Saturday, May 25th.
For the May 18th Pittsboro workshop, we were observers.  In Part One, we offer our thoughts. In Part Two, one of the participants – Ruth Backstrom – offers her reflections.