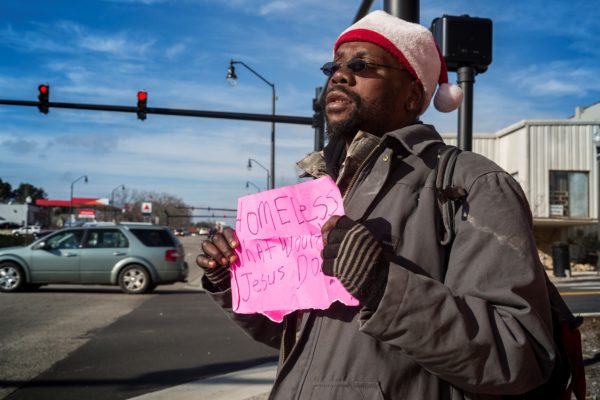 The Fayetteville City Council adopted an ordinance in 2008 that would sometimes permit panhandling and other times make it a class 3 misdemeanor. The ordinance made it illegal for an individual to panhandle in a median, on the shoulder of a roadway, at a bus stop, ATM, downtown or after dark.
Citations have been written, arrests have been made, although, largely the ordinance goes unenforced, cases are dismissed and fees are waived.
Panhandlers are not going to pay fines……who knew?
So why does this ordinance exist? Is panhandling a threat to public safety?
Are panhandlers unsafe while engaging in their fundraising endeavors?
Or do people just not want to look poverty in the face?