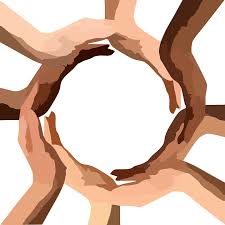 We welcome Dr. David Campt to the CELE blog. David lives near Eden, NC and works across the U.S. on many community engagement projects.
This article is the second in a two-part series that reflects my experiences in designing and facilitating meetings on police-community relations. Part 1 reviewed a meeting were a group of black ministers were thinking over their options for what kind of meeting they might want to have and who might be invited. This article (Part 2) will review my approach to dialogic meeting design, including some specifics about ways to ask and sequence questions to foster engagement and empathy.
Part 1 of this blog post framed the core decisions about meeting strategy as focusing on two primary questions: 1) Who will attend the meeting? and 2) What will be the primary mode of information flow during the meeting? For the first question about meeting attendees, three options presented were civilians of color, white civilians, and police officers.  With respect to the dominant mode of the meeting, the article posited that there three primary meeting modes (download, feedback, crosstalk);  as the blog post discussed, one of these tends to be the dominant mode at any moment.
While it is certainly possible to pursue multiple goals in the same meeting – and thus use multiple modes – there are cases where it makes more sense to narrow the goals of any particular meeting. What is most important is that the meeting designer and convener push themselves to clarify their objectives. For the sake of this discussion, I will focus on a meeting that is designed to focus on building empathy between white civilians and civilians of color.  Thus, the examples provided will assume that police officers are not present in the meeting. The general approach to meeting design has been useful when police have been present.