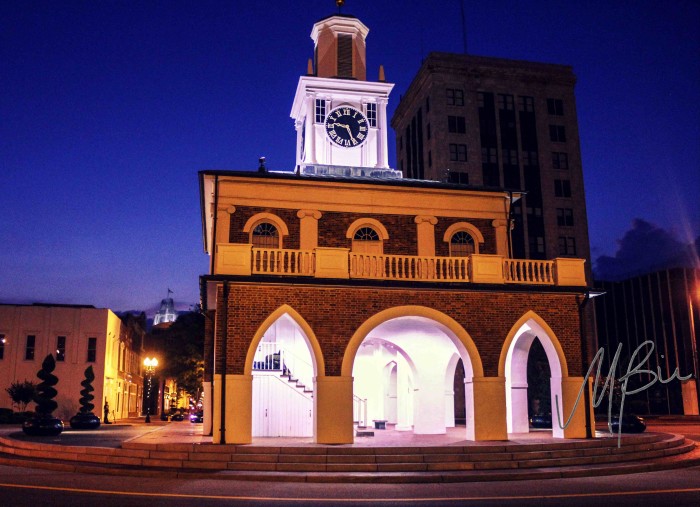 On the heels of the June 2015 Charleston racially motivated massacre, that left 9 dead and one injured, there has been much discussion about the use of historical symbols by government entities. The overarching idea is that the government should not appear to be biased and should represent the interest of the entire community and not certain segments. The Market House in downtown Fayetteville is one of those symbols up for debate.
The Market House is rich in history and southern heritage. According to Barksdale (2015), the original building that sat where the Market House sits now, once served as the State House in which the U.S. Constitution was ratified in 1789. When that building burned in the Great Fire of 1831, the Market House was erected in its place in 1832 . The site also hosted a Civil War battle in which Confederate Lieutenant General Wade Hampton killed 11 Union soldiers and captured a dozen more.
The unique architecture employs a town hall-market scheme found in England and is the only National Landmark in Cumberland County (National Park Service, 2008). The second floor of the structure was used as the town hall and a general meeting place. On the first floor vendors came to sell meat, produce, and the occasional human.
Yes, I said human. Slaves were auctioned primarily under estate liquidation or to pay a debt. The actual number of slaves sold is ambiguous, but it happened, on the steps surrounding the structure.