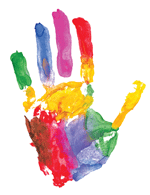 I believe that including a diversity of opinions in the decision making process leads to better outcomes for governments and their citizens.  And, I think that many of my colleagues share this belief. The challenge arises when we try to define "diversity" and set performance measures to determine if we have been successful in reaching and engaging our diverse residents.
When I talk with people about diversity, I hear a lot of questions.
Do we limit ourselves to the standards of age, gender and ethnicity?
Do we expand our understanding to include sexual orientation, income levels, and marital status? Is it important to have a mixture of parents and non-parents?
What participation ratio is desirable for each group?
Can a person represent more than one category?
How do we avoid tokenism?