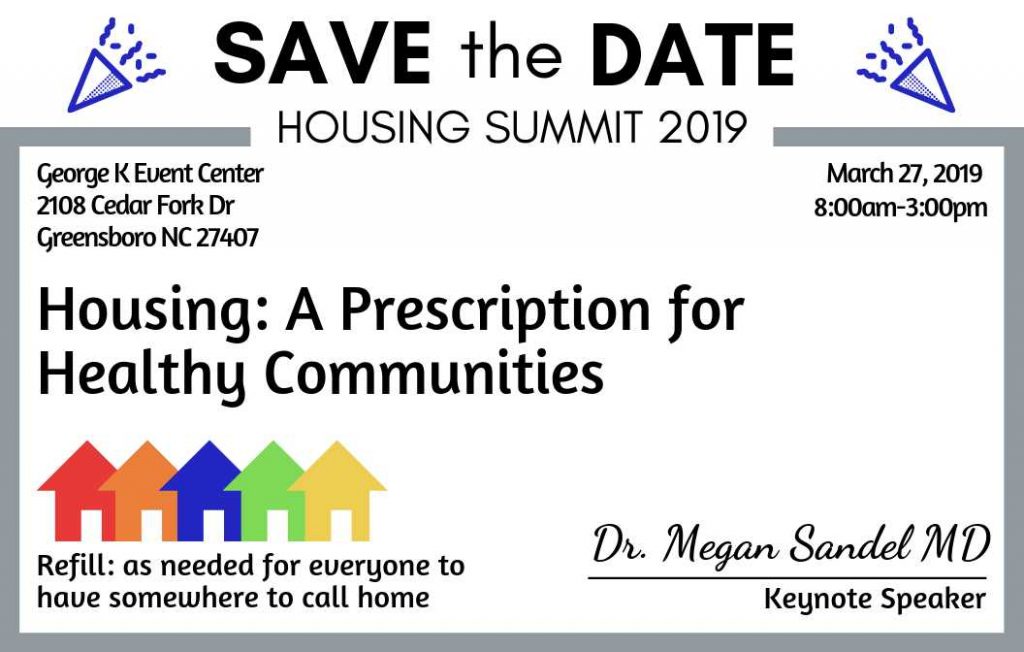 The impact of housing on health is a growing topic of discussion in health transformation in public health conferences around the country. Dr. Megan Sandel MD, MPH, the nation's leading expert on how housing impacts child health, is coming to Greensboro for Housing Summit 2019.
In Greensboro, community partnerships are already addressing health through housing interventions.
Here are five of the ways:
1. As we age or experience mobility challenges, our housing may no longer fit our needs for accessibility and safety; we may risk injuries from falling and become isolated in our own homes.
Prescription: Aging Gracefully. Community Housing Solutions and Triad Healthcare Network are partnering to modify homes and medical protocols to the specific needs of each homeowner to improve health. As part of a national research study, this Greensboro partnership is proving the benefits of the integrated approach.
Read Ruby McBee's story here.   Continue Reading