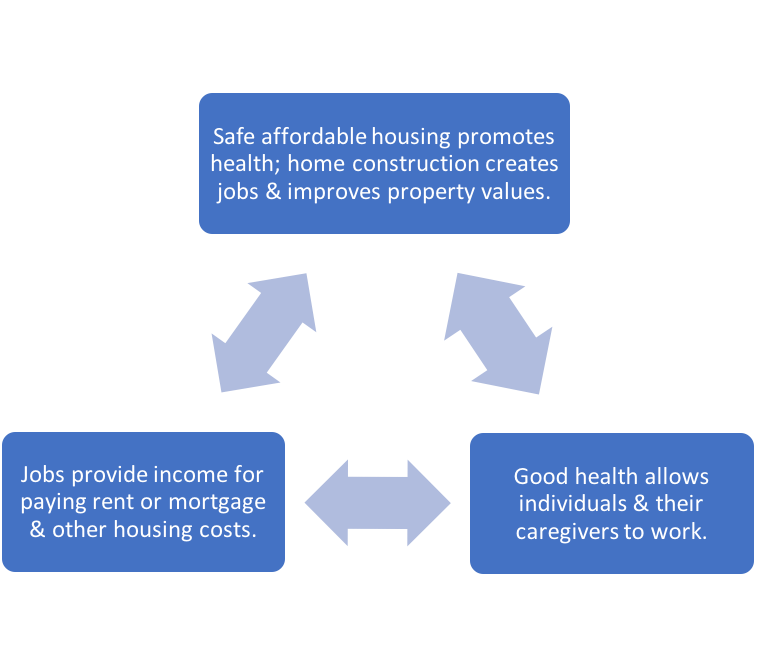 How can housing, health, and employment build a healthy economy?
What happens when housing declines?
How can we engage our community in re-building a healthy economy?
I'm glad to show the positive connections between safe and affordable housing and benefits to the community and individuals of a stronger local economy and healthier people. As the graphic above shows, what we sometimes think of as separate things – jobs and economic activity, or asthma and health care – actually link back to housing.
Here's what I see in Greensboro – I'm eager to hear how other communities are working on similar kinds of engagement of residents, citizens, health care people, and university resources. Continue Reading