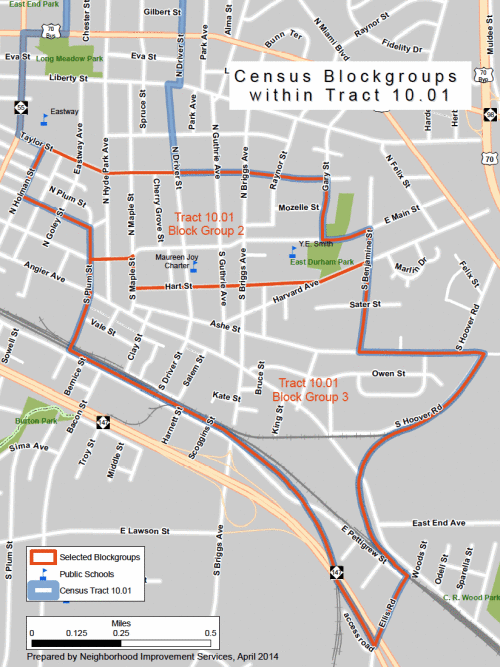 Durham Mayor Bill Bell announced an anti-poverty initiative in early 2014, and then focused some of it on Northeast Central neighborhoods (per the map above)
http://www.heraldsun.com/news/x2025289216/North-East-Central-Durham-target-of-poverty-fight
The section of North-East Central Durham (NECD) the mayor is targeting is home to about 3,466 people. It has a 61.4 percent poverty rate, with annual incomes there averaging $10,005 per person.  Mayor Bell suggested organizing community members and leaders into task forces to gather information about any shortcomings in education, health care, employment, housing and public safety in the target area. Bell wants all of Durham's key governmental, education, business and nonprofit institutions to play a part.
Here are some ideas shared by me and some residents in the neighborhoods about how to organize the work to reduce poverty in the targeted area.
This strategy focuses on making sure recommendations address the current and projected needs of existing residents. While it is important to attract additional residents into the neighborhood to improve income base strength, the plan is sensitive to minimize resident displacement and target solutions needed to meet the needs of the current residents.