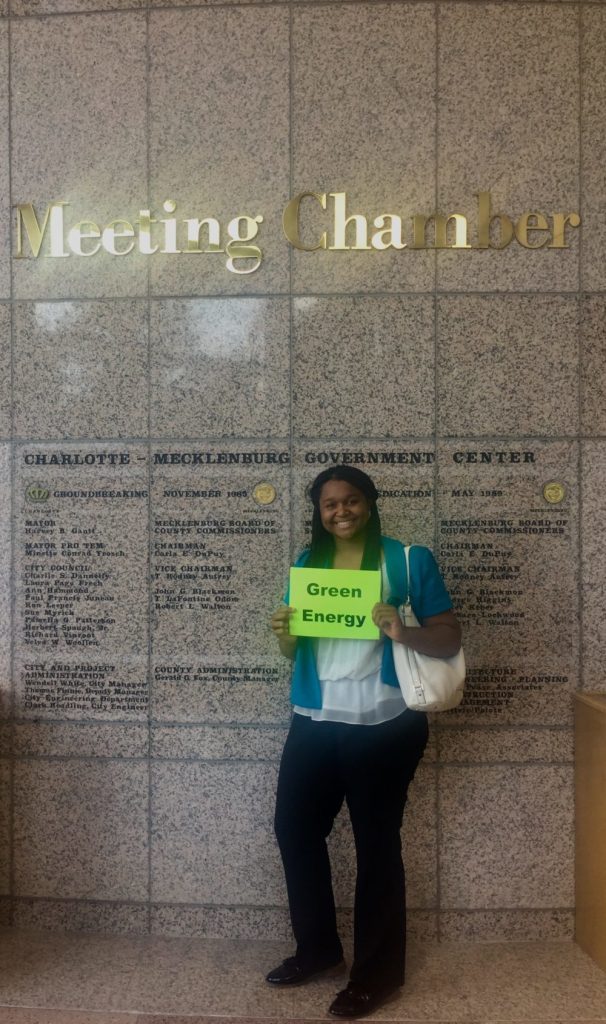 Editor: Rita Venant is a student at Wake Forest University and reflects on her summer internship.
The Queen City is no longer a place I recognize. Growing up just 25 minutes from Uptown, the heart of the city, I have personally witnessed Charlotte's rapid growth. I have seen the creation of the Light Rail, the construction of the BB&T ballpark, the expansion of University of North Carolina at Charlotte, and many more additions.
It was not until I went off to college at Wake Forest University in Winston-Salem that I realized the positive development of Charlotte let alone truly appreciate her beauty. Because of my experiences in college–living in another city for the first time in my life that I was old enough to remember and spending a semester living and working in Washington, D.C. — I was eager to find a political and/or communications focused internship in Uptown for the summer. I am pleased to intern for at-large Councilwoman Dimple Ajmera this summer.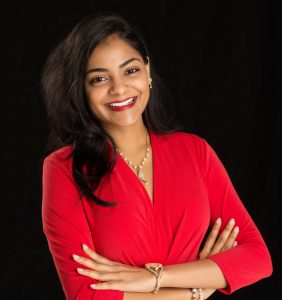 At my first meeting with Councilwoman Ajmera, I instantly felt a connection with her. She was born in India and immigrated to the United States with her family at the age of 16. She also comes from a hard-working and supportive family who has donated their time to serving the community. After working a number of years for top business companies and volunteering in the Charlotte community, she believed that she could do more to help Charlotte become a better place for everyone.
After much thought, she left her job at a top 100 financial service company to fill the vacant City Council District 5 seat. After her term ended, she ran for an at-large position on the council and won, becoming the city's first Asian-American and youngest female to serve on council. For Ajmera, her inspiration to run for office was due to her father's dedication to public service. She wanted to be the kind of leader he was for Charlotte by "adding value and taking on important issues" to contribute to "improving the lives of those [Charlotteans] around me" and "to build a brighter future for the city."
As a first-generation American and person of color, her story was moving. I don't always get to meet young professionals, not to mention a double minority. It was rewarding to meet someone that I could relate to, who found her calling, and is doing meaningful work that she enjoys no matter how challenging it may become.
That day, leaving the Charlotte-Mecklenburg Government Center, my mind was racing. I had just landed an internship focused in both politics and communications located in Uptown with a councilmember who stood for issues that I agreed with. Without any hesitation, I was looking forward to the rest of the summer.
Attending different types of events around the city, keeping social media updated, sitting in on media interviews and council meetings with Councilwoman Ajmera has allowed me to see Charlotte in a way that I never have before. Prior to this internship, I would not have considered Charlotte a city. Walking the streets of downtown Charlotte, I never got that same "city life" vibe as I do in cities like Manhattan, Los Angeles, or Houston, for example. In Charlotte, I do not see floods of people trying to cross the street or heavy traffic or many skyscrapers that create a full skyline.
I now see Charlotte as a growing city living up to its name "the Queen City" largely due to the passionate work of the city's council and staff members. I truly believe they are working tirelessly for the larger community and not just the areas they represent.
I have attended council meetings where they made tough decisions like whether the Republican National Committee should come to a prominently democratic city or passing a budget to make living costs more affordable for households making less than $55,000 a year or pledging to reduce Charlotte's carbon emissions by 2050. Councilmembers are not just making decisions on their own, they encourage Charlotteans to sign up to speak at weekly council meetings, send an email, or attend events that councilmembers host so that they can hear their concerns.
I witnessed their efforts early-on at my very first event, "District 5 Town Hall Meeting." The meeting was led Councilman Matt Newton, Assistant City Manager of Economic Development Tracy Dodson, and Planning Director Taiwo Jaiyeoba at a local church in District 5. Residents piled into the church to listen to each of their presentations on expanding the light rail, raising money to protect the town's annual memorial parade, the opening of a new public elementary school, and plans on how the city will use the remaining 69-acre of the former Eastland Mall site. I could truly feel a sense of community as residents fearlessly grabbed the microphone to share their concerns and questions at the end of the presentation. Although, Councilwoman Ajmera is no longer the District 5 representative, she joined the meeting because she still wanted to stay abreast with the projects that she once worked closely with.
The moment I got more involved in Charlotte was when I realized the positive direction that Charlotte is moving towards becoming a more known, developed, sustainable, and inclusive city, to name a few.
I have to acknowledge Councilwoman Dimple Ajmera for reaching this realization and becoming more involved with my city. She gave me the opportunity to observe her and work on projects that I am interested in. She also introduced me to many different prominent city leaders. Today, I can say I am proud to be a Charlottean.
Working alongside Councilwoman Ajmera has taught me a number things, but three takeaways are:
1) Local politics directly affects residents;
2) The importance of voting on all levels of government;
3) Stay true to issues you are passionate about tackling because you cannot get everything you want to accomplish in a term.
It is very important to set aside time to give back, be engaged in community activities, exercise your right to vote, speak up about issues you care about, and contact your representative about any questions or concerns you may have. Although elected officials play a significant role, we can all be a part of positive change.
Interning with the local government was just the first small step I took to get more in touch with my city. What will you do?