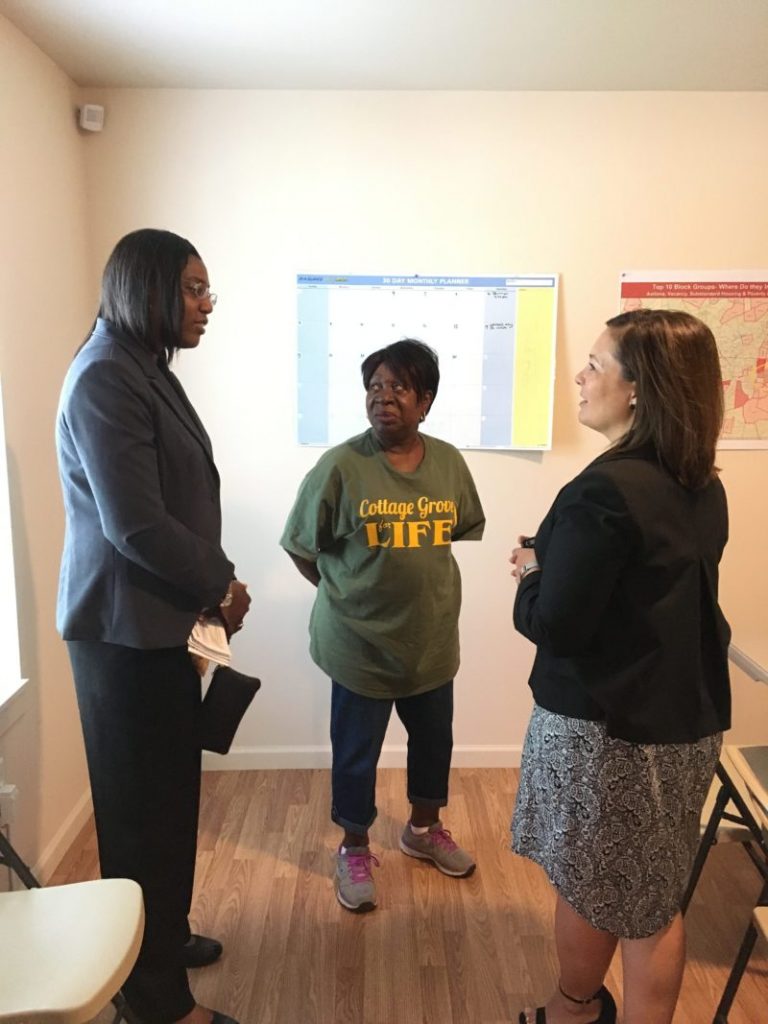 "We are speaking up for what we want—and what we don't want—in our neighborhood", stated Verna Torain, president of Cottage Grove Neighborhood Association, whose house was crushed by the tornado.
HUD Secretary Dr. Ben Carson was in her neighborhood on June 1 to kick off National Healthy Homes Month. Matthew Ammons and Michelle Miller, director and deputy director of HUD's Office of Lead Hazard Control and Healthy Homes, joined Secretary Carson for the meeting with Ms. Torain, fellow neighborhood leader Almetta Tennie, hospital leaders, and Greensboro healthy housing advocates. Community leadership is rising to the challenge after an April natural disaster.
Cottage Grove is a shining model of resilience, cooperation, and strength, as neighborhood residents become leaders and local non-profit organizations and large institutions learn to listen and support community leadership. The community wants respect, good homes, jobs, a community center and better parks.
When devastating tornadoes touched down on April 15, the relationship infrastructure was in place to immediately reach out to neighbors and to welcome the hundreds of volunteers with food, water, chain saws, tarps, and hope. So many residents have had to stay with friends, search for new rentals in a severe shortage of safe affordable housing or try to manage living in damaged homes. They all suffered the trauma of furious destruction and the disruption of power outages. And yet, they are ready to speak up to governmental and foundation decision-makers about their vision for the future and how they plan to achieve it.
That courage to speak up is essential because business-as-usual for too many neighborhoods in disaster areas is disinvestment, looting, scams, squabbles over who gets credit, and delays for detailed paperwork. Some of the crushed roofs have already been replaced but far too many homes are caught in the tangle of program requirements.
Hampton Elementary School has been the heart of Cottage Grove for decades, but after the tornado ripped apart the trailers and roofs, the students finished the academic year miles away. Parents spoke up to the Superintendent of Schools about keeping students together with their classmates and teachers during the long process of figuring out the future of the Hampton buildings. Their voices—and the voices of supporters—will need to be persistent for a new Hampton in Cottage Grove rather than demolishing and dispersing students to surrounding schools.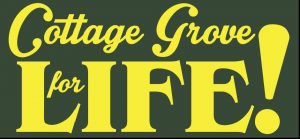 At the Cottage Grove Neighborhood Association meeting last week, courageous neighbors shared their memories of the life experiences that formed their strength for today—and tomorrow. Passionate neighbors jumped at the opportunity to become even more engaged in reaching out to others in the community to share information and to listen to what people want—and don't want—in the neighborhood. They are compiling resource lists of neighbors skills and assets, recruiting "reporters" for a neighborhood newsletter, lining up volunteers for a fish fry fundraiser to help neighbors with storm-related expenses. "Cottage Grove for LIFE!"
Note: I have had the privilege of supporting Cottage Grove neighborhood leadership since 2014, listening to their voices and telling everyone else to hear them!